"Just when you thought you'd seen enough 'Christmas Carol' to guide you to your grave… along comes one of the best yet"
BBC RADIO.
A PERFECT CHRISTMAS TREAT!
Guy Masterson - Olivier Award winner and globally acclaimed for his solo performances, of Under Milk Wood and Animal Farm, now turns his attention to Dickens' festive classic, A Christmas Carol, directed by the award-winning Maverick Theatre's Nick Hennegan.
Bringing the entire story to life in a magical multi-character performance, Dickens' extraordinary myriad of personalities - from Scrooge to Marley; the Fezziwigs to Tiny Tim - allare stunningly animated in Masteron's inimitable, multi award winning style.
The production is touring the UK and is in London for just two weeks. See here for dates.
It's the perfect way to get into the Christmas spirit - past, present AND future!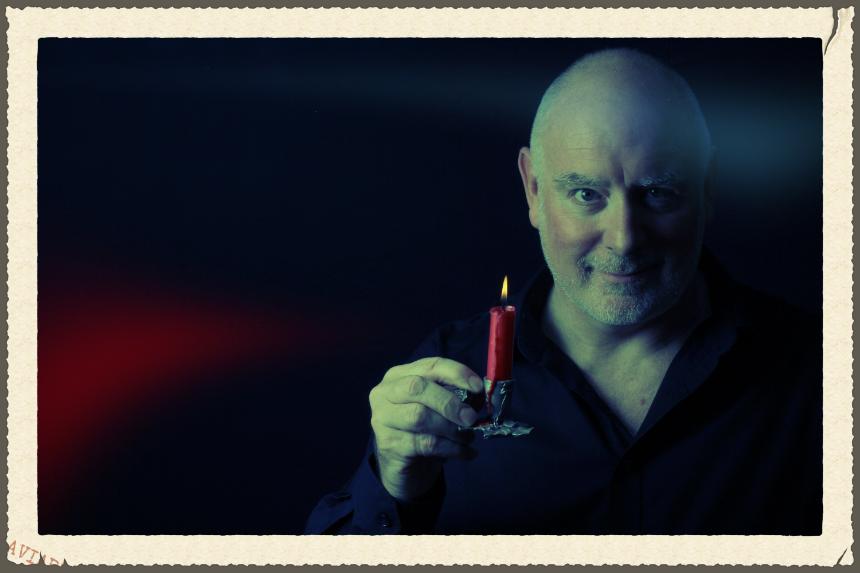 All finished for now...
Thank you so much for supporting us if you came and saw our show in 2017.
The final performance was in London on 24th December. We've been working most of the year - certainly the second half of 2017 - to get it ready and the effort took its toll on performer Guy Masterson. His much anticipated Christmas day lunch with his family had to wait. After the last performance he went home and slept for 17 hours!
But we shall be back! After the favourable reviews, bookings are already coming in for 2018. Until then, Merry Christmas and a Happy New Year. Bless us all, every one! x
Nick Hennegan - adaptor and director.